Milli Hill (virtually)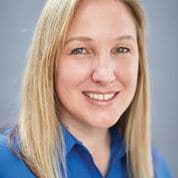 Milli Hill is a journalist, author and the founder of the Positive Birth Movement. Her first book, The Positive Birth Book, was published in March 2017 to wide acclaim, immediately becoming an Amazon bestseller and remaining one of the most popular books for pregnant women ever since.
In August 2019 her second book, Give Birth Like a Feminist, was published by Harper Collins and has since been widely featured in the UK media including the BBC. The book seeks to spark debate about childbirth as an overlooked feminist issue, and urges women to reclaim their bodily autonomy in birth in line with the #metoo movement.
In June 2021 her third book, My Period, a guide for pre-teen girls will be published by Hachette. This book seeks to give young women positive messages about the power of their female bodies, long before they think about motherhood. Milli lives in Somerset, UK with her partner and three children.
---
Professor Suzanne Pitama (Ngāti Kahungunu)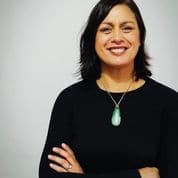 Professor Suzanne Pitama (Ngāti Kahungunu) PhD (Otago) PGDipEdPsych, MA (First Class Hons).
Suzanne is the Hauora Māori Discipline lead of the Otago Medical School, Associate Dean Māori, Christchurch campus, and Co-Director of a University of Otago Research theme: Te Poutama Ara Rau.
Suzanne is a registered educational psychologist and has been involved in Māori health research and health education for 20 years. Suzanne is focussed on addressing Māori health inequities through medical education, health research and through membership on appropriate committees and boards, which include the HRC Board and as a Director on the Australia Medical Council Ltd. Suzanne has received a number of awards for her teaching including the Prime Minister's Supreme Award for tertiary teaching excellence and the Indigenous Leadership Award from the Leaders in Indigenous Medical Education (Australasian) community of practice. Suzanne was awarded the Joan Metge Medal for her research within the field of Indigenous medical education.
---
Dr Johan Morreau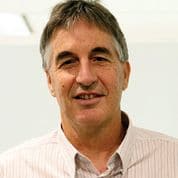 Dr Johan Morreau has been a child health medical specialist (paediatrician) in Rotorua, since late 1983. In July 2018 he retired from active clinical practice, but remains active in a Child Health Advisory and Advocacy capacity and as an elected Board member of the Lakes DHB. His TED talk 2016 gives focus to this advocacy.
Johan was the Chief Medical Officer for Lakes District Health Board for 11 years and held a range of senior medical leadership roles including terms as both the NZ Chairman of the Child Health Division and NZ President of the Royal College of Physicians (RACP). This experience has enabled understanding of the direct linkage between government policy, the structures, culture and focus of the services being delivered, and how these impact the health of children and young people in Aotearoa.
---
Dr Hana O'Regan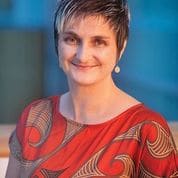 Dr Hana O'Regan has worked in the areas of language revitalisation, identity and cultural development, te reo Māori and education for over 25 years. Hana is a published author and composer and is recognised internationally for her work in indigenous language acquisition and revitalisation. A graduate of Te Panekiretanga – Institute of Excellence in Te Reo Māori, Hana is widely respected for her Māori language contribution, skills and advocacy. Hana's passion for education and community, history and equity has resulted in a career committed to working with organisations, businesses and individuals to support and enhance positive outcomes for learners and whānau.
In 2006 Hana took up the role of General Manager, Oraka for Te Rūnanga o Ngāi Tahu where she managed the portfolios of Education, Tertiary Education and Employment Transition, Health and Wellbeing, Tribal Economies, Iwi Capability and the Whai Rawa Iwi Superannuation scheme. Prior to working at Ngāi Tahu Hana held two director positions on the senior executive at ARA Institute of Canterbury as the Kaiārahi -Director Māori and Pasifika, and the Director for the Student Services Division which oversaw the areas of Student Academic Support, Student Transitions, the Student Wellbeing portfolio, the Centre for Māori and Pasifika
Achievement and the Youth Transitions stream.
Hana has held many positions on national boards, review panels and committees across the areas of education, Māori development, national identity, Treaty rights and policies and health.
Joan Donley Memorial Address
Karen Guilliland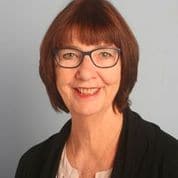 Karen Guilliland is the former Chief Executive of the New Zealand College of Midwives with 50 years' midwifery and nursing experience across the health sector. She was Deputy Chair of the Health Workforce Advisory Committee, a Board member of Pharmac and the New Zealand Health Strategy Reference group in 2000 which drafted the Health and Primary Care Strategies. She is currently on the Board of the Federation of Primary Health Aotearoa.
Karen was a member of the International Confederation of Midwives (ICM) Board for twenty years, chaired the ICM Scientific Planning and Programming Committee and remains a current member while co-chairing the ICM Regulation Standing Committee.
Karen co-authored "The Midwifery Partnership; A Model for Practice" and "Women's Business: The History of the NZ College of Midwives" and is the author of numerous published papers, articles and books.
Karen was awarded the Member of the New Zealand Order of Merit (MNZM) for Services to New Zealand in midwifery and women's health in 2000. From 2015 she led the High Court action and subsequent mediation on Pay Equity in 2018 on behalf of the New Zealand College of Midwives.
---
Joan Donley (1916 – 2005) was a key visionary when it came to birth and midwifery in New Zealand. Her tireless work led in no small part to the system we have now. Prior to the Nurses Amendment Act 1990, Joan felt that the role of the midwife had been undermined and could vanish altogether if not protected. In 1985 she published Save the Midwife (New Women's Press), which charted the history of the profession and placed midwifery in New Zealand within the political sphere.
In 1989 she played a key role in the establishment of the New Zealand College of Midwives. In the same year she was made an OBE in for her work in birth advocacy and midwifery.
Her work placed New Zealand midwifery in a position to be a world leading system. These successes were a result of tireless work and lobbying. As we reflect on these past challenges, we also need to look forward, with Joan's vision in mind. Source: Home Birth Aotearoa
---
Opening Address – Hon Dr Ayesha Verrall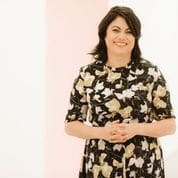 Hon Dr Ayesha Verrall is the Associate Minister of Health, with delegated responsibilities including women's health, public health, communicable diseases, and tobacco control. She is also Minister for Seniors, Minister for Food Safety, and Associate Minister of Research, Science and Innovation.
Dr Verrall was one of the experts influential in developing New Zealand's COVID-19 elimination strategy. She became a household name in New Zealand after her rapid audit of the country's COVID-19 contact tracing system led to significant improvements being implemented by the Ministry of Health.
Prior to entering politics, Dr Verrall was an infectious diseases physician and a senior lecturer at the University of Otago. In 2013, she ran the large INFECT study in Bandung Indonesia. Her work revealed the effectiveness of BCG vaccine in preventing Tuberculosis transmission, and how the Beijing lineage of M. tuberculosis may evade this protection. Following this work, Dr Verrall chaired New Zealand's Tuberculosis Guidelines Writing Group. The guidelines cover clinical management, laboratory management, contact tracing and prevention.
She also practiced at Capital and Coast District Health Board as a consultant, and in 2019 was elected Deputy Chair of the Hospital's Board. As an expert on vaccines, Dr Verrall was a member of PHARMAC and the Ministry of Health's technical advisory committee on immunisations.
Dr Verrall completed her clinical fellowship at the National University Hospital Singapore and is a Fellow of the Royal Australasian College of Physicians.
Dr Verrall lives in Wellington, with her partner and daughter.