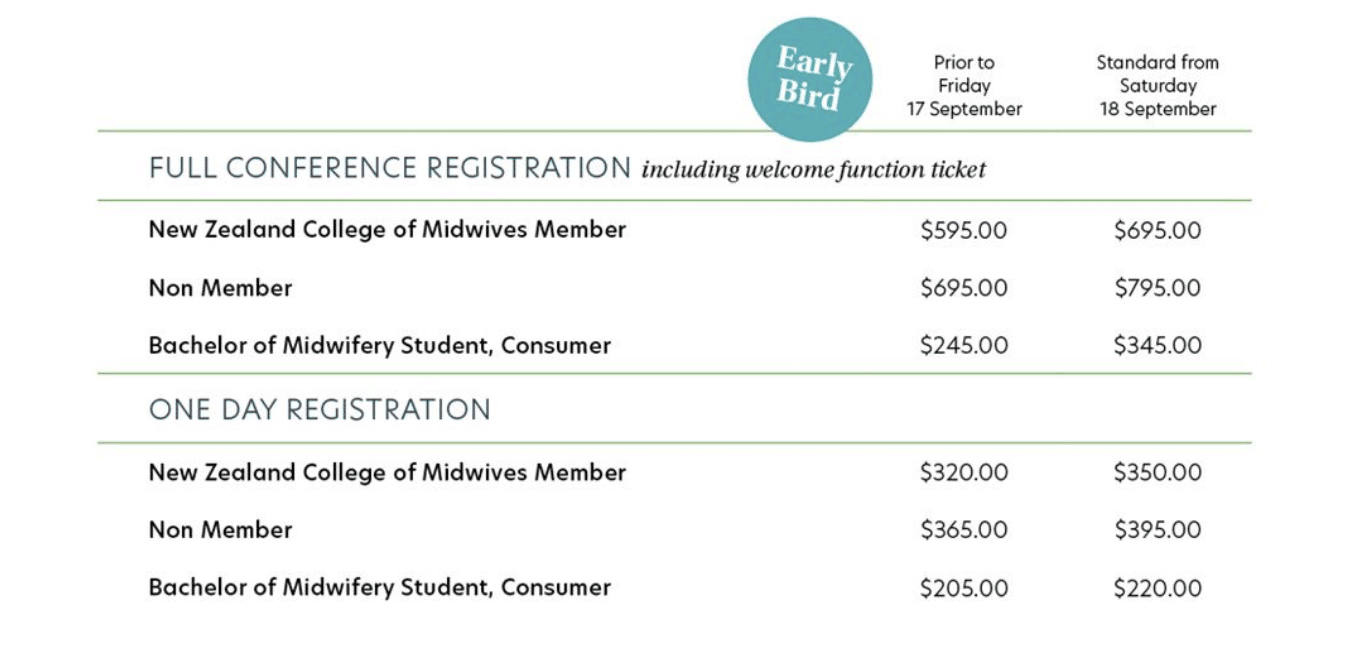 Notes:
NZCOM membership number must be provided on the registration form to receive the NZCOM member fee.
All registrations and social tickets must be accompanied by full payment.
If full payment is not received by 17 September 2021, your registration fee will be automatically changed to the standard fee.
Your credit card statement will show the payment by Composition Ltd (who process the registration fees).
All prices are in New Zealand dollars and include GST of 15%
Registration cancellation and refund policy:

We understand that circumstances can change. At any point prior to the Conference you are welcome to contact us in writing (nzcom@ composition.co.nz) to nominate a replacement delegate at no extra charge. A full refund less a $100 service fee will be issued for cancellations received on or before 01 October 2021.
No refunds will be issued after 01 October 2021.
Non-payment does not constitute cancellation.
If you are not permitted into the region due to restrictions around changes in government alert levels, is proceeding in person, you will be provided a refund, less costs already incurred, and have the ability to view presentations on-demand.
No refunds will be provided for any cancelled accommodation, airfares or other related expenses for your travel to the Conference.
Insurance
It is strongly recommended and your responsibility to have insurance to cover medical, travel, and registration expenses in the event of unforeseen circumstances.