Congratulations on your pregnancy.
It's important to find a Lead maternity carer midwife (LMC) as soon as possible. Choosing a midwife has been made easier with the Find Your Midwife website.
The Find Your Midwife website helps you to find the right midwife for you. Women who are having a second or subsequent baby may already have decided to contact the midwife who cared for them before, but if this is not you then the Find Your Midwife site has regional information and information about each midwife including their availability.
Your baby will change a lot throughout a typical pregnancy. This time is divided into three stages, called trimesters. Each trimester is a set of about three months. Your midwife will probably talk to you about your baby's development in terms of weeks. So, if you are three months pregnancy, you are about 12 weeks.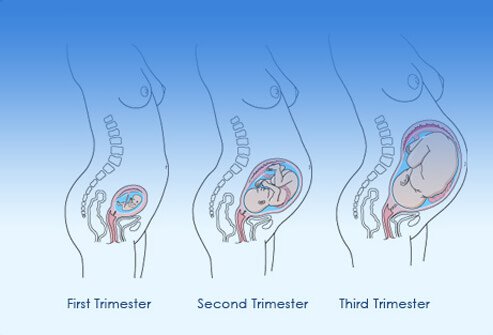 It may be easier to think about the baby's growth and development in pregnancy by dividing pregnancy into three trimesters.
1st trimester – Conception to 12-14 weeks
2nd trimester – 14 weeks to 28 weeks
3rd trimester – 28 weeks to 42 weeks