8 March 2018
Media Statement                                                     International Women's Day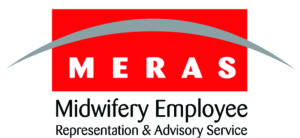 The New Zealand College of Midwives has a very simple message for its members and women around the country today, March 8th – you're awesome and be kind to yourself.
With two major negotiations underway at the moment – the midwives' union (Midwifery Employee Representation and Advisory Service or MERAS) is negotiating pay and conditions for DHB-employed midwives and the College continues to negotiate with the Ministry of Health around a new funding model for community midwives – the midwifery profession continues to provide outstanding service to our women and their babies.
Chief Executive of the College, Alison Eddy, says many midwives are mothers themselves; they wear many hats as well as that of the health professional.
"They have continued to do this work despite increased complexity of the job, a greater workload and no additional pay to recognise the changes to their role," she says. "Midwives do an outstanding job. During your work day, can you say you brought a new life into the world? Midwives can and do, all the time."
MERAS is finalising details of a proposed settlement of the MERAS DHBs MECA (Multi Employer Collective Agreement), the terms of reference for the hospital midwives' pay equity process, and a Midwifery Accord with the DHBs, Ministry of Health and NZNO.  The MECA settlement, pay equity and Midwifery Accord are all elements of a package that will go to MERAS members for voting within the next few weeks.
MERAS Co-leader Caroline Conroy says recent strike action by hospital midwives highlighted the unique role of midwives.
"It was great to see midwives all over New Zealand standing up for recognition of their profession. Midwives have been so invisible at all levels of DHBs and this has been reflected in our pay," Ms Conroy says.
Midwives' pay is linked with nurses' pay. despite midwifery having been recognised as an autonomous profession, nearly 30 years ago, with the amendment to the Nurses Act in 1990, she says.
The term 'midwife' means 'with woman' and Ms Eddy says, when midwives are underpaid, it reflects on the value placed on the health and wellbeing of the women midwives work with, as well as the professional skill and responsibility a midwife has.
"We have a lot of balls in the air right now but as midwives but one thing hasn't changed – the wellbeing of women and their babies are at the centre of what we do and always will be," she says.
ENDS
Note: The MERAS pay equity negotiations for employed midwives should not be confused with the New Zealand College of Midwives negotiations with the Ministry of Health, related to a new funding model referred to as the co-design process.
There is no update on the NZCOM co-design negotiations at this time.
Contact: Ali Jones (RedPR) on 027 247 3112 or Maria Scott (NZCOM) on 021 329 405